Keeping fit and healthy has always been an integral part of my life. In my early years I was a gymnast and a swimmer, in my teens I added my love for nature and the outdoors, combining running, rowing and horse riding. When later on, through study and then career, I found myself living in a huge city where only gyms were available to me, things changed and I had no choice but to wake up at 4.30am in order to start training at a busy city gym at 5.30.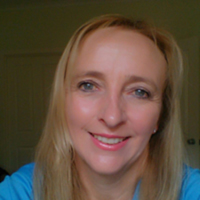 I would train then rush to shower and be at work by 7.30am often facing a 12-14 hour day.

The green spaces were limited and nature became almost a luxury which I could only indulge in by travelling to the countryside on weekends. During this time I didn't feel the same; somehow I became less balanced, not as relaxed and clear minded, as I grew up around nature as a child and suddenly I was missing it.

I would go running during my lunch break, or often in the dark at night just to be outside... Only then was I able to feel whole, take a deep breath, and exhale out any stress from my busy day and the restrictions of having to use a gym. Sometimes the local gym is all we have available, but in my case unless it is hailing outside, the first choice is always to combine indoors with outdoors and I instantly feel re-energised.
Connection with Nature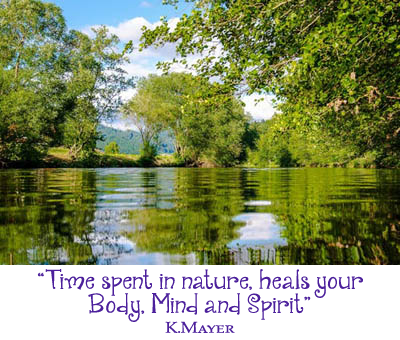 It is often said, every child has an imaginary friend and that was definitively my case. I was very blessed to be born close to nature from the sea to meadows, to mountains and lakes. My daily activities always included losing myself in nature where I could immerse myself in depths which would give me all I needed at once. I could wrap myself in all this comfort and beauty for hours...

Upon leaving and heading home, I always left feeling incredibly light, profoundly re-energised, and happier, with a more positive outlook. Now that I am an adult, all this has remained within me; I spend part of my day in natural environments as they make my body, mind and spirit as one, no matter what else may be going on in life.
Exercise and Wellbeing
I always feel better when exercising and aim to combine a good balance between being inside and outside. Furthermore I am mindful of the fact that sunlight is the major source of vitamin D, even 15 minutes outside is enough for us to produce our own, and avoid long term risks of osteoporosis. The most frequent question I am asked is where I find my time to be out and exercising. Why do I like it so much, and where do I get the energy and motivation from. My answer is always the same, "I strongly feel that exercise is part of my daily life, I compare it to personal hygiene. I would not start the day without showering and brushing my teeth, and exercise is given the same importance." In essence I feel we come into the world inside our body and we die inside it. The body is our vessel and to live well and longer, we need to care for it completely and look after it with love and compassion.
The Learning Path
With all these experiences, beliefs and values, many years ago I decided to pursue my passion further and deepen my knowledge. I threw myself into a huge variety of keep fit classes and started to attend fitness expos, workshops, and seminars where I met world renowned presenters. Having travelled extensively and lived in four different countries, I always had plenty of opportunities to explore different fitness disciplines, trends and teaching styles.

The more I learned, the more I wanted to learn; so I embarked on a journey and took up various fitness education studies which enabled me to achieve my dream of consolidating my knowledge to help others. It has been amazing, as initially I thought this journey would be a straight forward one, however I soon found there were many different avenues to explore before I would step up onto the main road. I am still "travelling and discovering" new possibilities every day, thus I sincerely feel my knowledge will forever continue to evolve through my personal growth, my very inquisitive nature and my desire to help others in the very best way I can.
Where I am now
When you come to me for advice, you will realise the way I work will nurture you well beyond your expectation. I have a variety of firsthand experiences, to name a few: a competitive sporting environment very early in life, overcrowded city gyms, a lack of green spaces, a fast paced career, then my own pregnancies, births, motherhood, injuries and physiological age related changes.

I am passionate about doing what I do and the way I do it, because of my genuine love and wish to improve quality of life by looking at the whole picture. Too often the "1 on 1 training" is seen as a luxury, yet it is seldom delivered so uniquely to meet the need of each person in depth. There are many fancy names for disciplines, styles and the latest trends.

My belief is, my sessions with you and what we do together is exclusive, it totally matches your needs and wishes, and it is made uniquely for You. When I am with you my time is your time; I will listen to you, talk with you, and treat you with all the respect, understanding and compassion you deserve. All your needs and wishes will be discussed and worked on in order to be achieved gradually. What we need to remember is if our body has been neglected for whatever reason, rather than punish ourselves we need to be fair, not expecting too much or wishing for change to occur in a short time.

Try not to put yourself under unnecessary pressure, as this will take away the appreciation and pleasure of what you will achieve. Our world is so sadly laden with images of incredibly thin and beautiful fashion models, with perfect bodies and perfect smiles. The message put across the majority of our society is that of "fighting hard" to look just like these models, to compete with others and to ultimately fail.

Many are not happy with their own body in this kind of perfectionist environment, it is a very unhealthy way of living. So my advice is not to feel you have to compete with anyone, but preferably learn to believe that Self Love and Self Compassion will nurture you far more. When we use Self Compassion we immediately start loving ourselves, treating ourselves with kindness and not putting ourselves down almost as a form of punishment. We learn things are not the way we want them to be perhaps because we became lost somewhere along the way or let go for a while. We can always reverse this and give ourselves Forgiveness, Kindness and Love. From the moment this starts to happen we give birth to a strong need to look after ourselves, become healthier, and with it become fitter, lose weight, think clearly... It's about doing something good for ourselves with Compassion.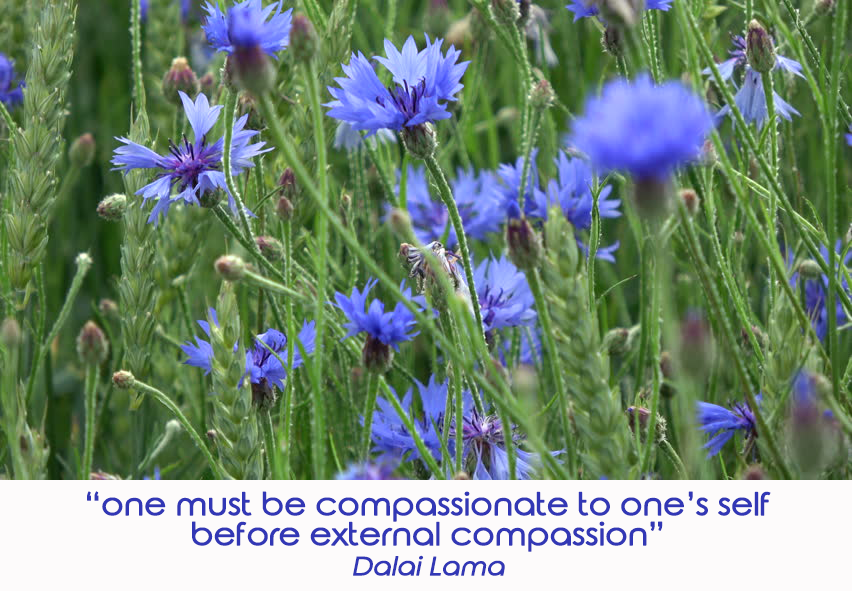 Everything is connected, so preserving this important balance in life is essential to achieve harmonious wellbeing, and it starts with us and how we nurture ourselves.
Network of Recommended Therapists
Please ask I am always happy to offer support and recommend you to a trusted network of therapists in the following fields:
Massage, physiotherapy, osteopathy, chiropractor, naturopathy, homeopathy, organic produce, organic essential oils and perfumes.

FITNESS
Diploma Personal Trainer
Diploma Fitness and Exercise Director
Anti and Postnatal Advanced Instructor
Exercising for Two Instructor (By Lisa Westlake)
Exercise for Osteoporosis and Arthritis Instructor
Exercise for the Older Person Instructor
Exercise for Mental Health
Nutrition
Eat Yourself to a Healthy Weight Certificate - L.Hetha
Fitness Assessment
Cardiovascular Machine Training Instructor
Walking and Running Advanced Instructor
Weight and Resistance Training Instructor
Pilates Principles for Fitness Professionals
Assessor Trainer (training and assessing personal trainers)
Exercise to Music Group Instructor (teaching of aerobics classes)
Circuit Training Group Instructor
Certified FIRST AID AND CPR (St John)
CECs, affiliations, insurance available on request
ENERGY HEALING
Reiki Master
Stress Management Assessment and Techniques including:

Meditation
Breathing
Indian Head Massage
Time Management and Goal Setting

Holistic Counselling
Breathwork Instructor
Diploma in Complementary Therapies and Counselling
CURRENTLY STUDYING
Myofascial Release
Herbalism
INSURANCE
MEMBERSHIPS
Australian Holistic Healers and Counsellors Association
International Institute for Complementary Therapists